Synthetic or Artificial Turf
With the drought season looking like It's here to stay for a while, many are turning to artificial or synthetic turf in place of real grass. No mowing, zero maintenance and saves you water plus a ton of money.
Recent technology and innovations has made artificial turf look better than real grass. The neighbor cannot tell the difference and the dogs love it.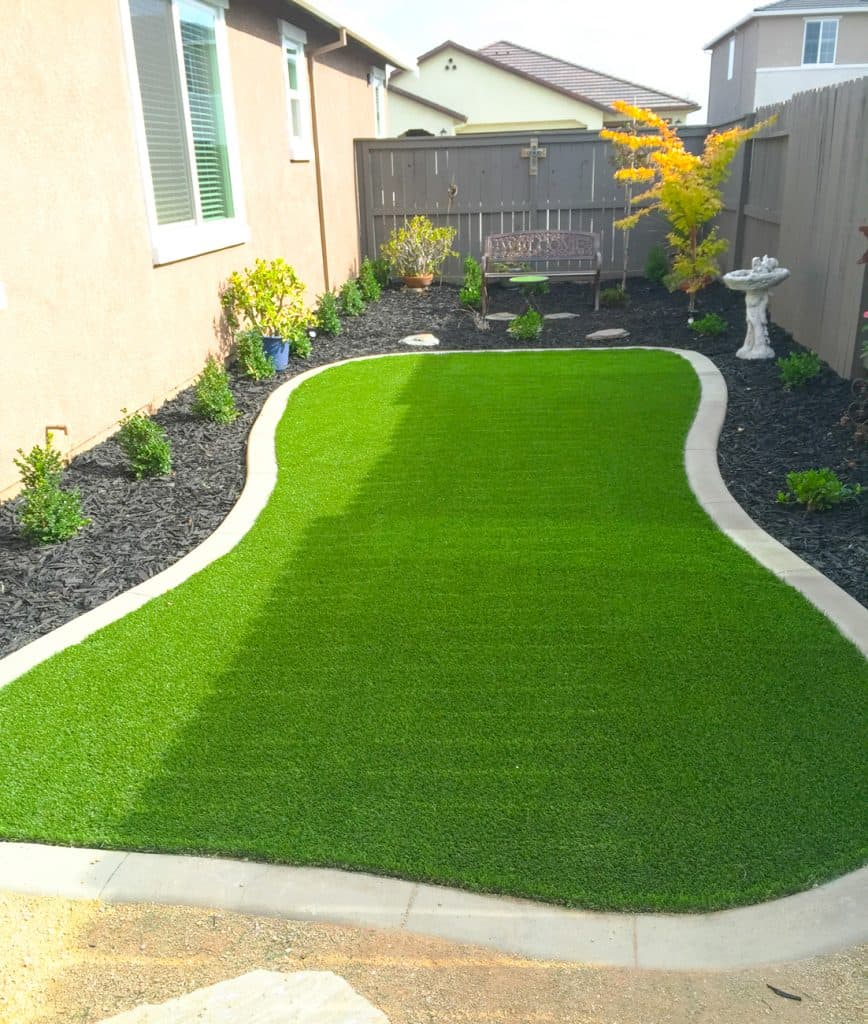 If you still have questions, please don't hesitate to contact us. We provide free quotes and consultation.