Synthetic or Artificial Turf Installation Contractor
At Salen's Landscaping, we have been providing professional installation of lawn sodding, seeding, and hydro-seeding for the greater Sacramento area for over 38 years. Our team of experienced installers has the knowledge and expertise to create a lush, healthy lawn that enhances the beauty of your outdoor space.
As a licensed contractor, we are committed to providing high-quality workmanship and exceptional customer service. We offer free consultations and quotes to help you make an informed decision about your lawn installation project.
Our team of professionals are fully trained professionals that are committed to your satisfaction. We offer a wide variety of services including: installation of synthetic grass at all levels of play, including recreational fields, public parks, school fields and commercial applications such as golf clubs and hotels. We also provide maintenance services for our customers' existing facilities.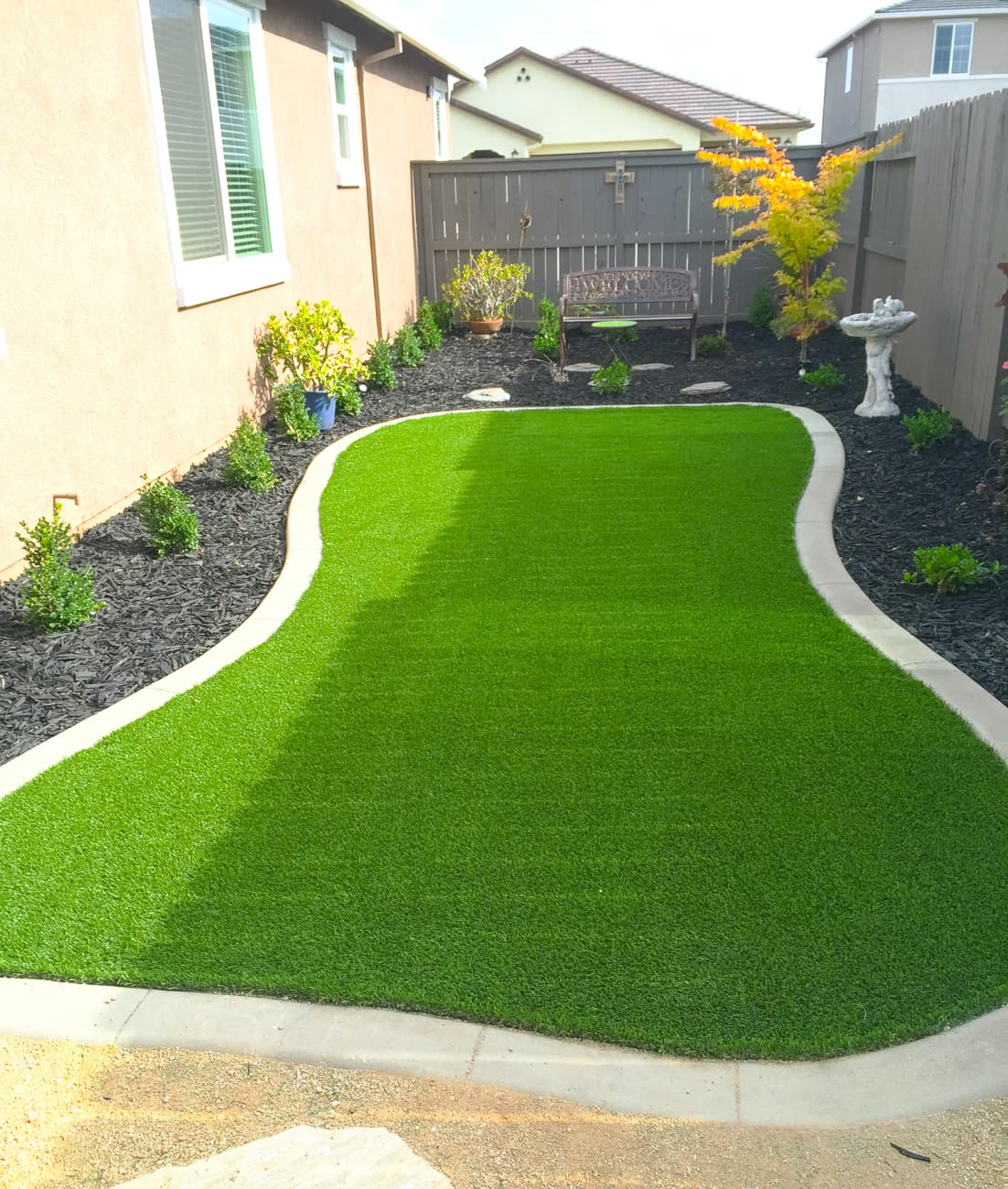 We offer a wide variety of products to meet our customer's needs from top-of-the-line brands like ProStar Sports Turf, Litespeed Sports Turf, SuperTurf and Dynamite Sports Turf as well as Attero's Natural Grass Fescue Seed Mixes which are available year round! We also supply hybrid grass seed mixes from Field Turf which is an environmentally friendly product that does not require extra water or fertilizer during the growing season making it perfect for residential areas where water consumption is limited due to drought conditions!
Recent technology and innovations has made artificial turf look better than real grass. The neighbor cannot tell the difference and the dogs love it.
Salens Landscaping Inc has over 38 years of professional experience with great customer service and provides 100% financing (accepting all major credit cards). Providing personal and commercial contracting for homes, apartments, restaurant, gas stations, store fronts and many more.
Top 3 Landscaping companies in Elk Grove and award winner for more than 10 years in a row. We always provide free quote and consultation with no obligation. Ranking A+ with the BBB.
Contact us to schedule an appointment with free no obligation quote and consultation.
Office: (916) 423-4620
Email: sales@salens.com