Sodding, Seeding or Hydro-seeding a lawn
Any of the above works well. It all depends how much time you have on hand to maintain it. Sodding a lawn basically needs no maintenance. It just needs to be watered correctly and mowed within 14-21 days. Seeding or hydro-seeding a lawn takes a lot of patience, time and hard work because it takes anywhere from 2-4 weeks to get the grass growing. And as you, I and everyone else knows that weeds will grow faster than a normal lawn. So most people stay with sodding their lawns.
We have a variety of sod and seed to choose from but 99% of our clients use the 90/10 blend which is 90% fescue and10% blue grass.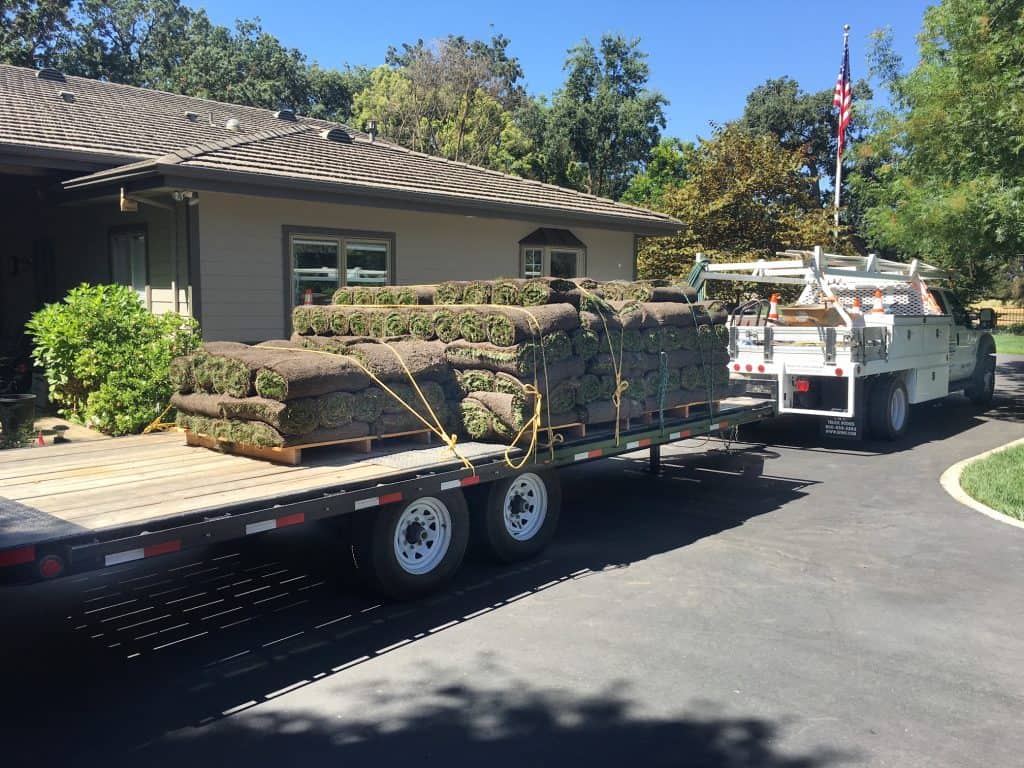 If you still have questions, please don't hesitate to contact us. We provide free quotes and consultation.