Retaining Walls Installation Contractor
At Salens' Landscaping, we have been providing professional installation of retaining walls for the greater Sacramento area for over 38 years. Our team of experienced installers has the knowledge and expertise to create a retaining wall that not only serves its functional purpose but also enhances the aesthetic of your outdoor space.
Retaining walls are an important feature for many properties, providing support and stability for slopes and slopesides. We use high-quality materials and construction techniques to ensure that your retaining wall will be durable and long-lasting. We can customize the design of your retaining wall to fit your needs and match the style of your property.
In addition to installation, we also offer a range of maintenance services to keep your retaining wall in top condition. Our team can perform regular inspections and repairs to ensure your wall continues to function properly and looks its best.
With over 38 years of experience, Salens' Landscaping is the trusted choice for retaining wall installation in the greater Sacramento area. Contact us today to schedule a consultation and start the process of creating a functional and beautiful retaining wall for your property.
You may choose from a variety of materials to build your wall, including redwood, pressure treated wood, keystone blocks, pavestone blocks, concrete blocks with stucco or cultured stone finish, stone wall, country manor walls, etc. You can also place a cap on your walls to finish it and can use materials like, bullnose bricks, flagstone, pre-fab caps, etc.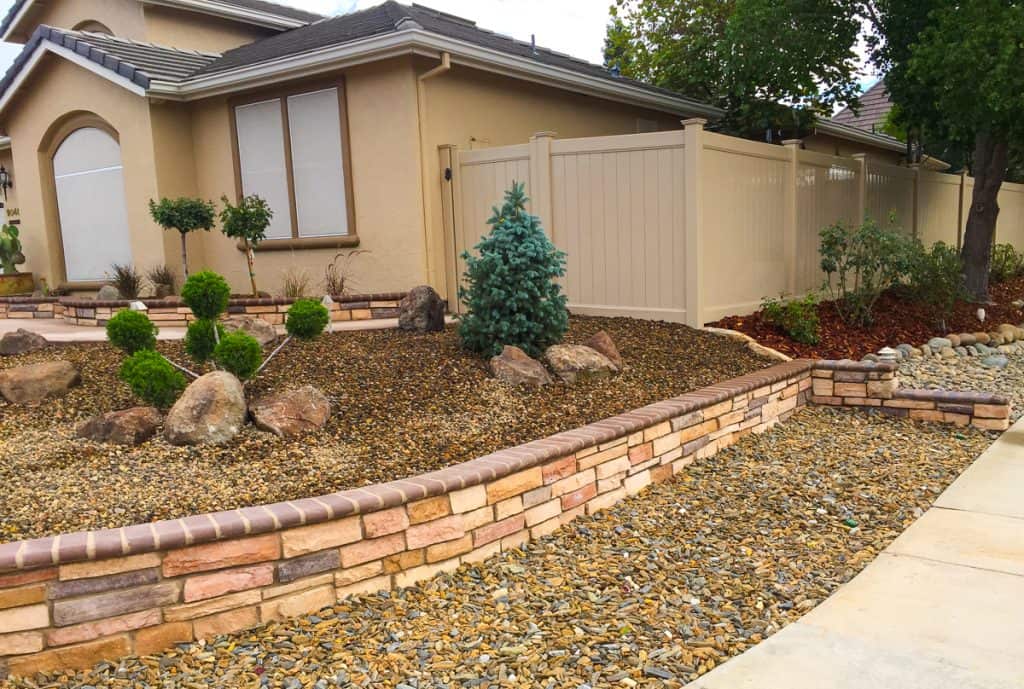 Salens Landscaping Inc has over 38 years of professional experience with great customer service and provides 100% financing (accepting all major credit cards). Providing personal and commercial contracting for homes, apartments, restaurant, gas stations, store fronts and many more.
Top 3 Landscaping companies in Elk Grove and award winner for more than 10 years in a row. We always provide free quote and consultation with no obligation. Ranking A+ with the BBB.
Contact us to schedule an appointment with free no obligation quote and consultation.
Office: (916) 423-4620
Email: sales@salens.com