Retaining Walls Installation Contractor
There are a few reasons why you may need a retaining wall.
1. To create a nice level area which is to be retained with a wall. This could be used as a play area for your children. Or you may want other usable spaces or a patio or pool as well.
2. To terrace a slope with a retaining wall which you can use to garden on the flat surface.
3. The area maybe too steep to mow so a nice retaining wall can create a grade that is easier to work on especially when mowing and an area that is just easy to access.
You may choose from a variety of materials to build your wall, including redwood, pressure treated wood, keystone blocks, pavestone blocks, concrete blocks with stucco or cultured stone finish, stone wall, country manor walls, etc. You can also place a cap on your walls to finish it and can use materials like, bullnose bricks, flagstone, pre-fab caps, etc.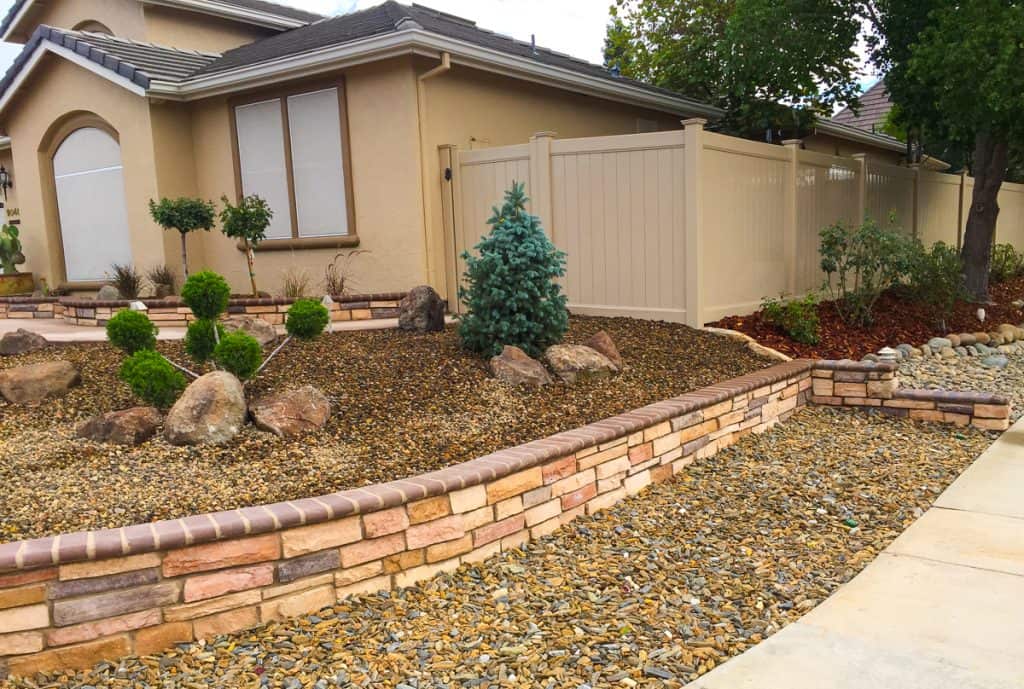 Salens Landscaping Inc has over 30 years of professional experience with great customer service and provides 100% financing (accepting all major credit cards). Providing personal and commercial contracting for homes, apartments, restaurant, gas stations, store fronts and many more.
Top 3 Landscaping companies in Elk Grove and award winner for more than 10 years in a row. We always provide free quote and consultation with no obligation. Ranking A+ with the BBB.
Contact us to schedule an appointment with free no obligation quote and consultation.
Office: (916) 423-4620
Email: sales@salens.com