Clean Up, Hauling and Grading
Cleanup and rough grading is the first and foremost thing that needs to be done in a landscaping project. Cleanup is removal of weeds, unwanted trees, shrubs, structures, concrete, dirt, debris, etc. It is done to create a clean slate for new landscape construction. Rough grading is performed to provide positive drainage once the project is complete.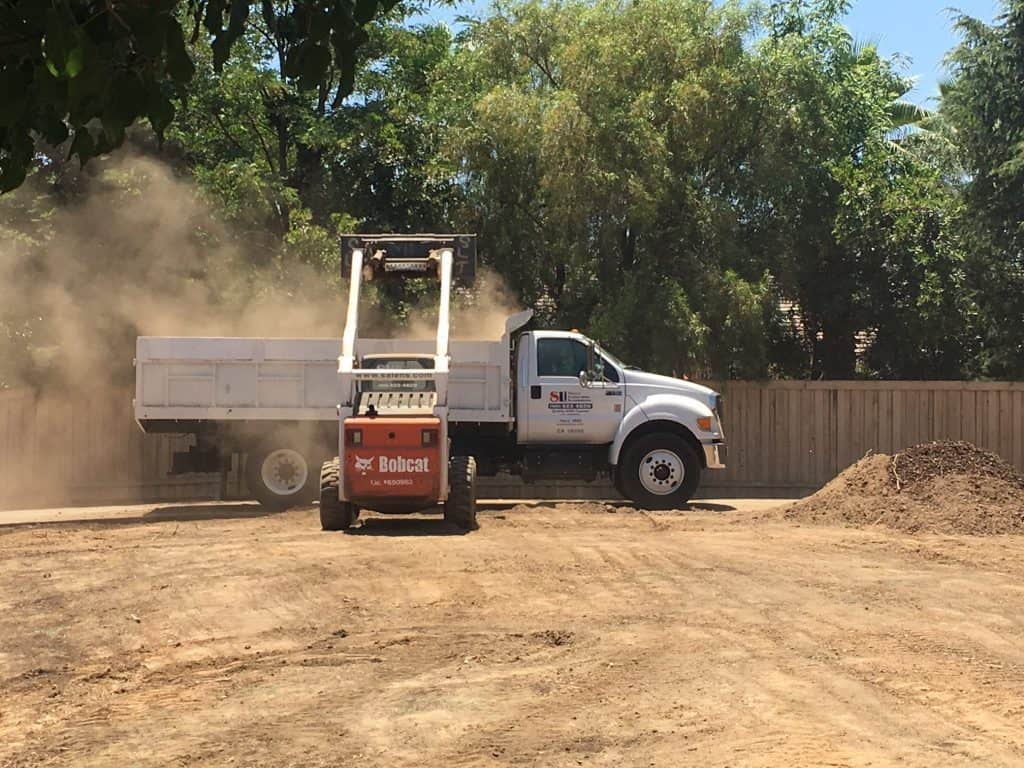 If you still have questions, please don't hesitate to contact us. We provide free quotes and consultation.