Outdoor Kitchen and BBQ Installation
Salen's Landscaping Inc is your source for Installation of an Outdoor Kitchen or BBQ. We offer unique products that give you the ability to create a beautiful space for entertaining or simply relaxing with family and friends. Our team has extensive knowledge of these products and their creative use in design. We can help you design a space that will be functional and beautiful. We offer outdoor kitchens, patios and fireplaces that are designed to enhance your home with quality products and innovative designs. Installation includes water, electrical, gas lines, drains, etc.
We are available to assist you with all aspects of your project, from design to installation. Salen's Landscaping Inc is dedicated to providing high quality workmanship and customer satisfaction. We have an extensive portfolio of projects completed over the last 38 years which demonstrates our commitment to excellence in every aspect of our business.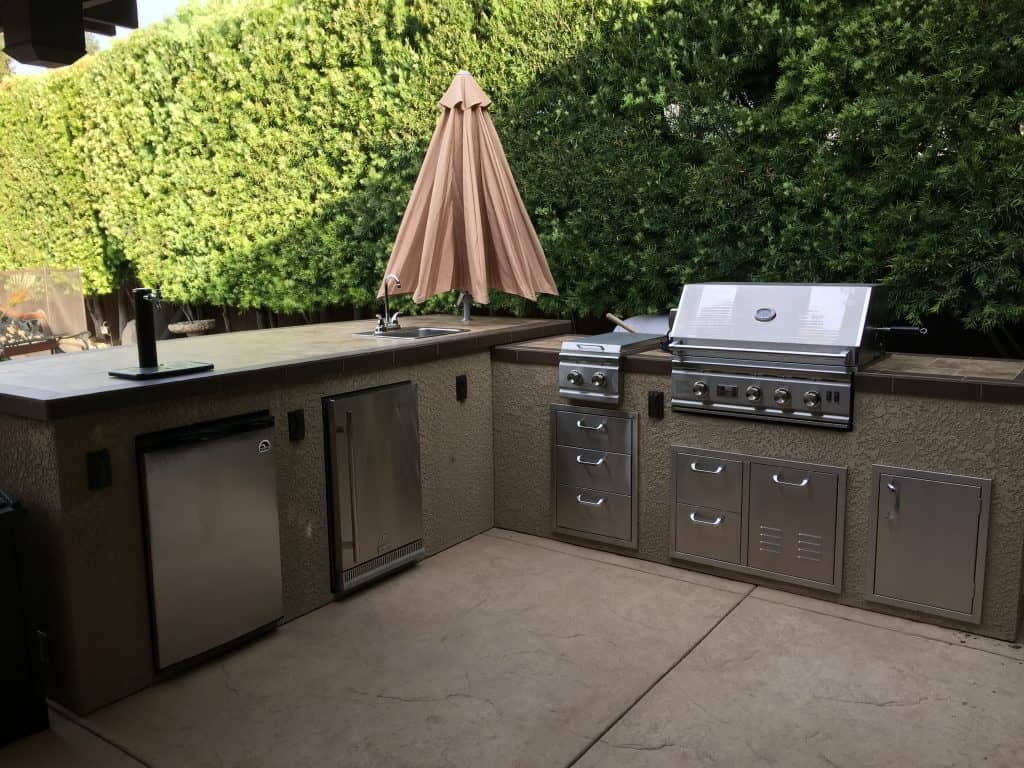 Salens Landscaping Inc has over 38 years of professional experience with great customer service and provides 100% financing (accepting all major credit cards). Providing personal and commercial contracting for homes, apartments, restaurant, gas stations, store fronts and many more.
Top 3 Landscaping companies in Elk Grove and award winner for more than 10 years in a row. We always provide free quote and consultation with no obligation. Ranking A+ with the BBB.
Contact us to schedule an appointment with free no obligation quote and consultation.
Office: (916) 423-4620
Email: sales@salens.com