Trees, Shrubs, Ground Covers, Bark and Decorative Rock Coverings
We also install trees, shrubs and ground covers. It can be either provided by you or by us. Once the trees and shrubs are installed, we can dress the beds with any type, color or size of bark or decorative rocks. We use landscape fabric as an under layment for weed germination or pre-emergent procedure as requested by the customer.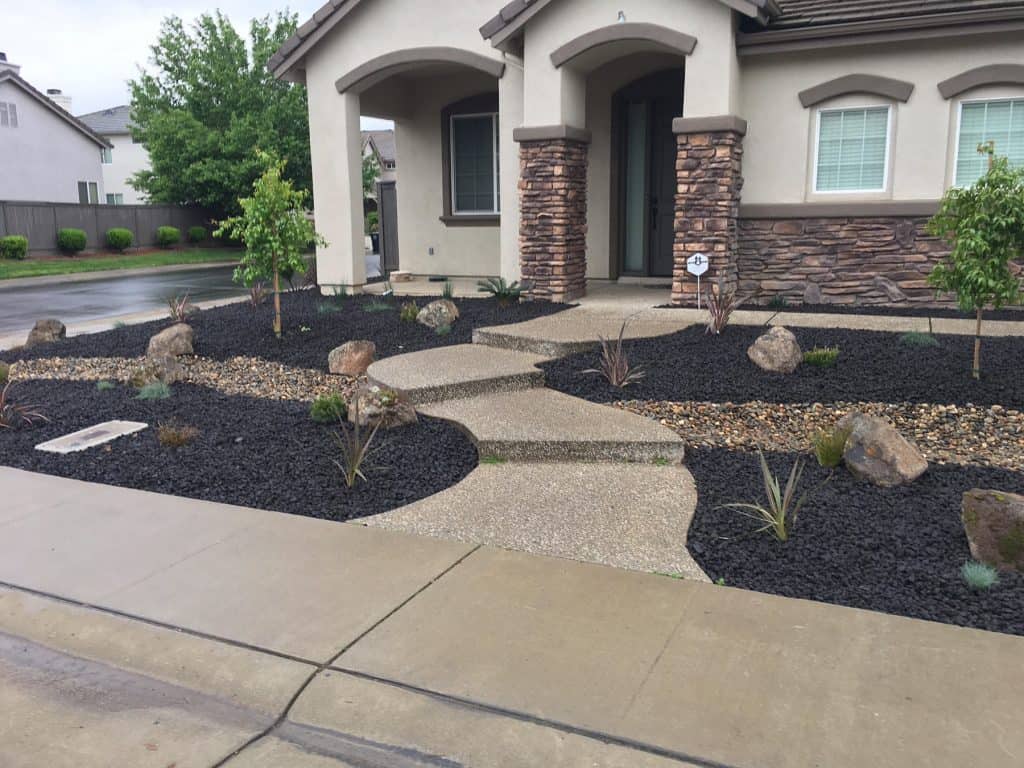 Salens Landscaping Inc has over 30 years of professional experience with great customer service and provides 100% financing (accepting all major credit cards). Providing personal and commercial contracting for homes, apartments, restaurant, gas stations, store fronts and many more.
Top 3 Landscaping companies in Elk Grove and award winner for more than 10 years in a row. We always provide free quote and consultation with no obligation. Ranking A+ with the BBB.
Contact us to schedule an appointment with free no obligation quote and consultation.
Office: (916) 423-4620
Email: sales@salens.com