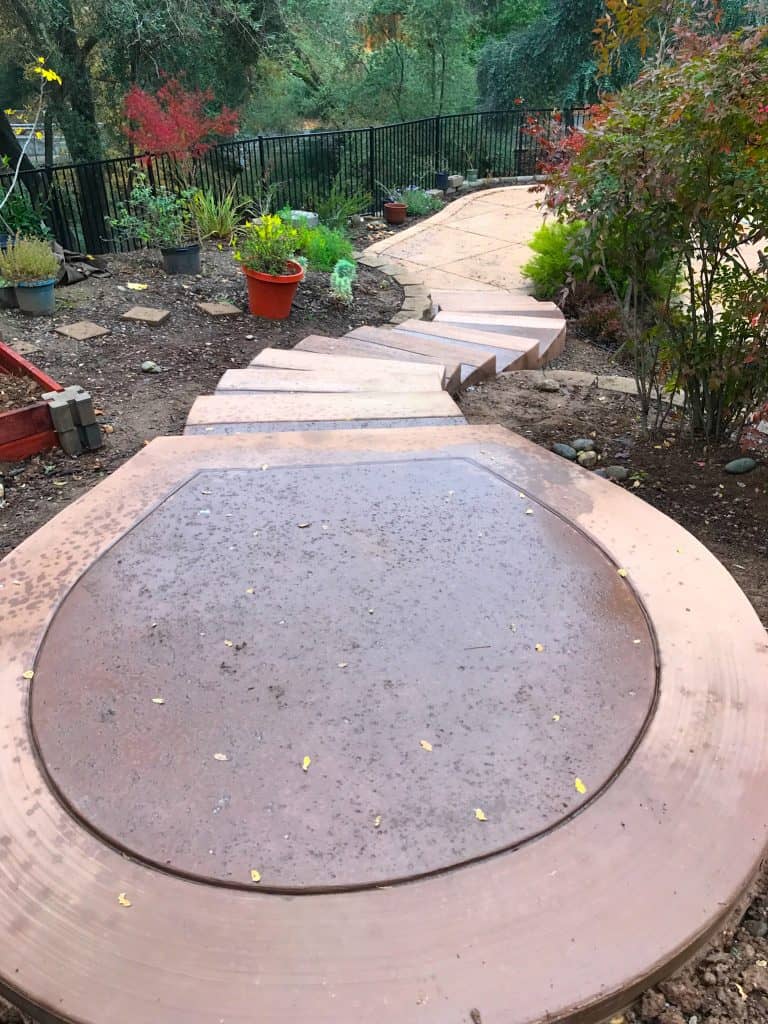 Salen's Landscaping has been in the concrete business for over 38 years covering concrete projects for both interior, exterior, commercial and residential. With many concrete style finishes, decorative concrete enhances your home's beauty and value with its proven record for strength, durability and cost effectiveness in a variety of applications.
Specializing in concrete removal and installation with a variety of styles and finishes such as:
Troweled Finish – This finish creates a smooth, fine concrete surface.
Broom Finish – The advanced version of Troweled Finish where a special broom is dragged across the concrete to create a rougher texture and provides better traction for areas that could get slippery when wet.
Exposed Aggregate Finish – A concrete finishing style that shows the material inside the concrete by washing away the top layer of the concrete. The material to be exposed are carefully chosen due to their looks.
Salt Finish – Frequently used around swimming pools or other wet areas
Stamped Concrete Finish – Adding decorative texture to the concrete surface and has many different designs such as stone, brick, tile, and other patterns. Great for patio.
Stained Concrete – The process of adding color to concrete after leveling and cured. Stained concrete finish creates depth and appeal out of ordinary concrete.
Polished Concrete – This process adds extra protection, easy cleaning and creates an appealing look to the cured concrete. Chemical hardeners can be applied for water protection.
Concrete can be installed in various areas such as:
Driveways
Patios
Walkways & Porch
Steps
RV pads
Courtyard & Entries
Interior and Garage flooring
Channel and deck-o-drains are always utilized as necessary for a reasonable price.
Amongst other concrete companies in existence, Salen's Landscaping prides itself with year after year award winner in best quality concrete service, and great customer service.
Salens Landscaping Inc has over 38 years of professional experience with great customer service and provides 100% financing (accepting all major credit cards). Providing personal and commercial contracting for homes, apartments, restaurant, gas stations, store fronts and many more.
Top 3 Landscaping companies in Elk Grove and award winner for more than 10 years in a row. We always provide free quote and consultation with no obligation. Ranking A+ with the BBB.
Contact us to schedule an appointment with free no obligation quote and consultation.
Office: (916) 423-4620
Email: sales@salens.com