Having a patio is not only a good thing as far as health is concerned, but also great for enjoying the beautiful outdoors with friends and family. Providing shade for everyone can be difficult but a custom patio cover from Salens Landscaping can put an end to this dilemma.
Designing customized shade around and within a patio, space is at a premium, and this is where our designes really stands out.  Our unique and artistic structures will add an entirely new look and feel while  helping to create a beautiful outdoor space.
Although there are many range of patio covers, some common ones you may choose from are redwood, durawood, aluminium and fully covered or trellis.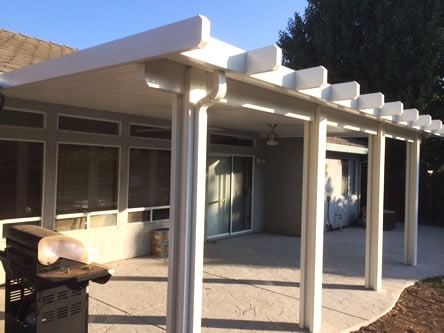 If you still have questions, don't hesitate to contact us. We provide free quotes and consultation.